Dec. 2, 2023
Christmas Parade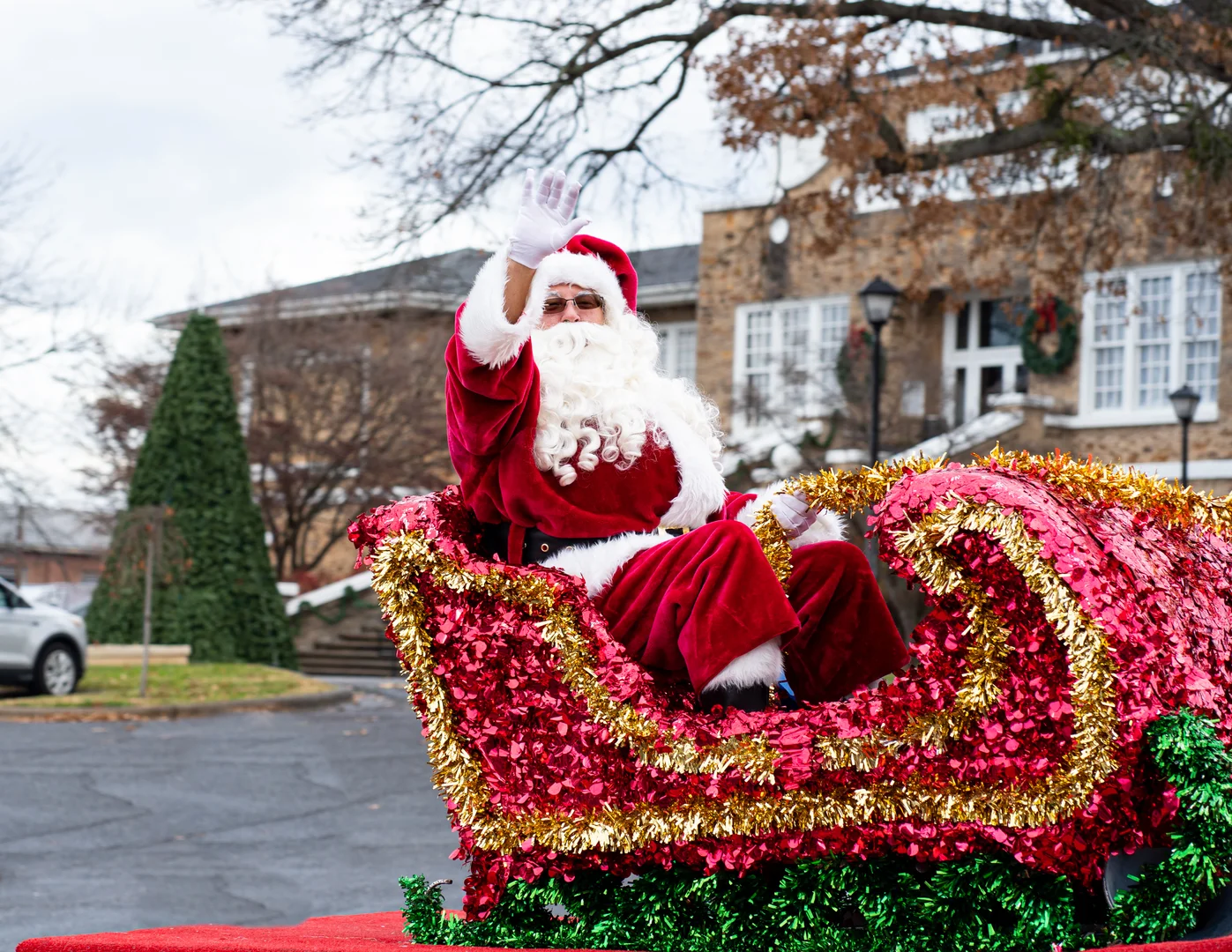 Valdese, NC- Valdese Announces Bruce Hawkins as Parade Grand Marshal
The Town of Valdese looks forward to honoring Burke County native Bruce Atwood Hawkins Sr. as the Annual Christmas Parade Grand Marshal! Mr. Hawkins will lead the parade along its usual route along Main Street from Church Street to Eldred Street intersections on Saturday, December 2nd at 10:00 A.M. The annual Christmas parade is known for kicking off an exciting calendar of holiday events in Valdese and the Town Council considers it a privilege to recognize Mr. Bruce Hawkins as the Grand Marshal, who has served as an influential member of the community as well as an activist for the Civil Rights Movement.
Bruce Hawkins currently resides in Valdese with his wife Judith Connelly Hawkins, together sharing two children (Cassandra Caldwell and Bruce Hawkins Jr.), five grandchildren, and four great-grandchildren. He attends Mt. Zion Missionary Baptist Church where he currently serves as Deacon. He also serves Burke County through the Board of Trustees of Western Piedmont Community College, in which he is also a past chairman. He is also the former president and current member of the Valdese Rotary Club.
Hawkins attended Olive Hill High School in Morganton, the only high school for black students in Burke County that operated from 1924 to 1965 when schools were segregated. From 1962 to 1966, Hawkins attended North Carolina A&T State University in Greensboro and it was during these years that he quickly became involved in the Sit-In Civil Rights Movement. Hawkins marched almost every afternoon alongside the president of student government, Jesse Jackson to protest segregation and discrimination in their communities. Upon graduation from NC A&T, Hawkins returned to Burke County after gaining employment as a homeschool counselor, then later accepted a supervisor role in social work at Broughton Hospital. Before retiring in 2000 from Broughton Hospital, Hawkins served 33 ½ years as a licensed clinical social worker.
In addition to serving the county through social work, Hawkins became an active member in several boards and committees: Former Member and President of Valdese Jaycees, Burke County Hospice Board of Directors, Burke County Board of Social Services, Chairman of the Valdese Economic Development Investment Corp., Burke County United Way Board of Directors, Burke County American Red Cross Board of Directors, Burke County Council on Alcoholism, Mental Health Partners Board of Directors. Burke County Tourism Board of Directors, Burke County School Board, Burke County Board of Commissioners, Burke County Board of Directors for Partnership for Children, Burke County Courthouse Advisory Committee, and Western Piedmont Council Government Policy Board.
Throughout his many methods of serving his community, Hawkins has received countless, well-deserved recognitions for his service and activism including: Recipient of the 2015 Service Above Self Award by the Valdese Rotary, 1987 Citizen of the Year by the Burke County Branch of the NAACP, Outstanding School Board Member of District One in 1986, Morganton News Herald Best County Elected Officiated in 2011-2012, Citizen of the Year in 1980 and 2011 by the Delta Nu Chapter Omega Psi Phi Fraternity, Inc. and Citizen of the Year 2013 by Xi Phi Omega Chapter of Alpha Kappa Alpha Sorority, Inc.
After the parade, attendees are encouraged to visit the Piedmont & Western Railroad Museum for their annual parade Open House from 9-12:00 P.M. The indoor railroad display is the largest in the state! Downtown Valdese also includes several unique shops and locally owned restaurants to explore along charming Main Street, beautifully decorated for the holiday season. For more information on Valdese events and the downtown area, please go to visitvaldese.com or call Valdese Community Affairs at 828-879-2129.