The Valdese Police Department, in serving the people of Valdese, strives to reduce crime and provide a safe town by:
Recognizing that its goal is to help people and provide assistance at every opportunity;
Providing preventive, investigative, and enforcement services;
Increasing citizen satisfaction with public safety;
Obtaining community cooperation through the Department's training, skills, and efforts.
Realizing that the Police Department alone cannot control crime, but must act in cooperation with the community and the rest of the Criminal Justice System.
In achieving these goals, the men and women of the Valdese Police Department will conduct themselves in an ethical manner. They will always abide by the following directives.
Respect and protect the rights of citizens as determined by the law;
Treat citizens and their fellow employees courteously and with the dignity which they expect to be treated themselves;
Be examples of honesty and integrity in their professional and personal lives, thereby earning the public trust;
Perform their duties with the knowledge that protection of the lives & property of all citizens is their primary duty; and
Comply with the spirit and letter of the Code of Ethics.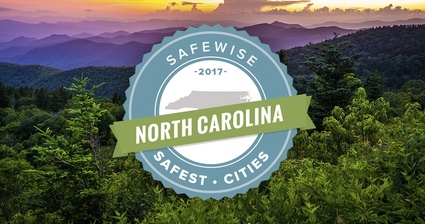 2017 Safest Cities - Safewise Voted Valdese #9 Safest City in NC
Violent Crime per 1,000: 0.22 | Property Crime per 1,000: 12.36
2016 Safest Cities - Safewise Voted Valdese #17 Safest City in NC
Violent Crimes per 1,000: 0.90 | Property Crimes per 1,000: 17.23

2015 Safest Cities - Safewise Voted Valdese #10 Safest City in NC
Violent Crimes per 1,000: .44 | Property Crimes per 1,000: 15.35
CONTACT INFORMATION

Chief of Police
Jack Moss
Assistant Chief of Police
James Buchanan
Administrative Assistant
Susan Bueker
Business Calls
(828) 879-2109
Fax
(828) 879-2106
Emergency Calls

911

Non-Emergency Calls

828-879-2101
Including calls that cannot wait until the next business day. These calls will be directed to Burke County communications for dispatch.  Do not use this number for emergency calls


Address

P.O. Box 339
121 Faet Street SW
Valdese, NC  28690
Upcoming Big Event

OCP presents: A Charlie Brown Christmas & Holiday Spectacular
Community Alerts

The Town of Valdese invites you to enroll in CodeRED, our community notification system.