Private 3 acre property with small (400sq ft) cabin. Ideal for 2 to 5 people. It hasa queen bed, 2 sofas that fold open into twin beds; and 4-foot height sleeping loft with twin mattresses. Covered deck; 3 small ponds; party pavilion . Plenty of parking and walking space. Basic toiletries and linens supplied, as well as plenty of disposable dining items. This is a non-smoking cabin! Please do not throw cigarette butts on the grounds. Several trashcans are on the property for your use.
The space: You may fish if you bring a pole and bait or find a spare rod on the property, but please catch-and-release. There is a charcoal grill back by the pavilion. Bring your charcoal and spatula and other utensils. There is a portable fire pit for your use. It's usually beside the barn under the overhang. There is also a permanent fire pit near the cabin. You are welcome to burn any sticks and branches you find on or near the property.
Guest access: There is an aluminum fishing boat with paddle available. Your children may enjoy riding on ride-on toys or their own skate boards under the pavilion. Note: the 1970s pavilion has no vapor barrier. When it rains, the floor is wet and very slippery. Take care. There is also a merry-go-round and swing set to enjoy. The waterway between ponds can be very slippery. Use caution when crossing.
Dogs and cats have always been welcome. However, because this privilege has been taken advantage of at times; we will have to charge a fee for each pet in order to continue to welcome them. We also ask that you sweep or wipe off all visible pet hair. Despite the best efforts of our cleaning staff and myself, we ALWAYS find more pet hair and kibble than should be left behind. And please keep pets out of the carpeted loft area.
Other things to note: This property is about a half mile from I-40; 6 miles from Morganton; just 15 miles from Hickory; about 65 miles from Asheville; 35 miles from Blowing Rock; and 45 miles from Boone. ("The High Country")
Also Check Out
Hotel & Lodging near Valdese NC. Hampton Inn - Morganton is conveniently located along Interstate-40, approximately 10 minutes from Downtown Valdese.
Bring your extended family and friends. You and your guests can spread out among this 5 bedroom, 3 ½ bath colonial home…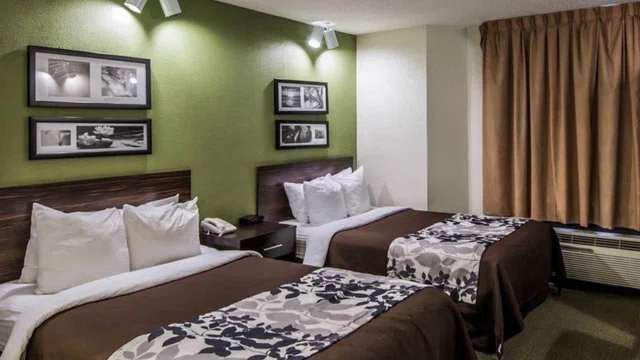 Our modern and stylish hotel offers affordable guest rooms and the amenities you need to have a relaxing stay just minutes from Valdese, NC.