Burke County Public Library: Valdese Branch
Through partnerships, BCPLS develops readers, communities, and cultural awareness by providing informational, educational, and creative opportunities.
Valdese Branch Hours:
Monday: 9:00am - 8:00pm
Tuesday: 9:00am - 6:00pm
Wednesday: 9:00am - 8:00pm
Thursday: 9:00am - 6:00pm
Friday: 9:00am - 6:00pm
Saturday: 9:00am - 5:00pm
Sunday: Closed
Directions
From Interstate 40:
Take Exit 105 and follow 18 North. Travel approximately 2 miles. Turn left onto W. Concord Street, go through two traffic lights, and the parkinglot for the library will be to your left. The library will be just across from the lot on your right.
Also Check Out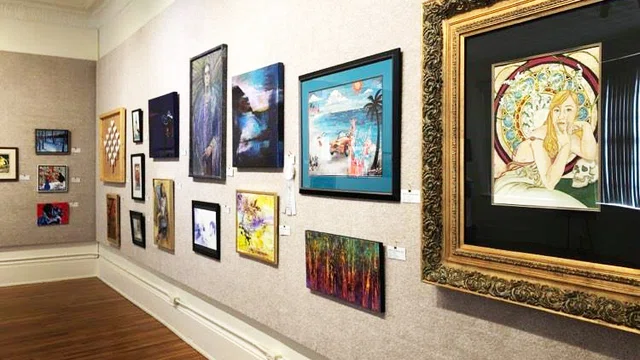 The Rock School Arts Foundation's mission is to offer new and exciting exhibitions, programs, and art education for adults and children; to serve as a cultural destination for tourists and visitors; and a resource for the art communities.