Easy Trail - 1.3 Miles
The most prominent trail in the park, running adjacent to the lake and its tributary throughout. Featured sights include:
0.1 Miles in: Place to launch kayaks and see water views of Table Rock.
0.2 Miles in: 4 Picnic Tables along a hillside with the bottom one having a water view.
0.5 Miles in: A shallow stepdown into the water called The Fox Den. Across the water there are often birds such as the Great Blue Heron.
1.3 Miles in: The future bridge to McGalliard Falls Park.
Also Check Out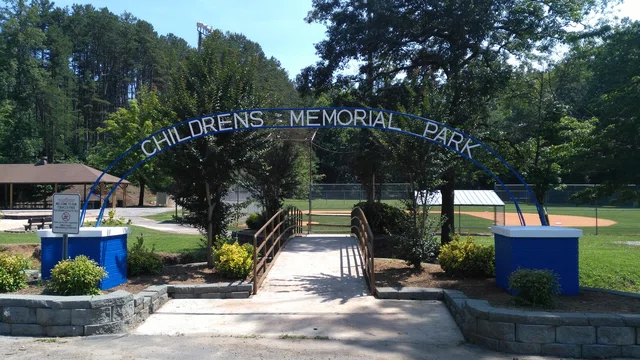 Located just off Highway 70 on the east side of Valdese, Children's Park contains a picnic shelter with restroom facilities, a playground area, and a lighted sports field used for baseball, soccer, and softball.