Download the Vendor Application Here | Download the Major Food Vendor Application Here
Thank you for your interest in the Annual Waldensian Festival. For 45 years, the Town of Valdese has honored the unique Waldensian heritage of Valdese through an annual celebration. We look forward to making the 46th year even better than the ones before! The Waldensian Festival is an event mirrored all over the world in Waldensian communities and settlements, commemorating the "Glorious Return" of the Waldenses to their native valleys in the Cottian Alps of Italy after years of exile and turmoil.
Each year, the Town of Valdese strives to reach new heights, and are so glad you want to take part in this special tradition! The 2021 Waldensian Festival will concentrate on unique crafts, great food, and top-quality entertainment. To achieve this goal, the festival committee has researched wonderful artists, specialty food vendors, and entertainers from around the country. We work hard to select exhibits that will come together to make an unforgettable Festival.
Friday night's Festival kick-off celebration will feature performances by performer Darrell Harwood, followed by Dirty Grass Soul. Saturday will feature live music and entertainment all day, with closing acts from beach variety bands The Tonez and Blackwater Rhythm & Blues! Whether you are joining the celebration as a vendor or a visitor, you are sure to enjoy the entertainment!
Vendor Applications may be submitted through July 23rd, 2021. Acceptance for applications received after July 23 will be judged based on the variety of exhibitors at the event, if cancellations arise, or if spaces are still available.
Please note: Acceptance is not based solely on date of submission. Decisions for acceptance are based on festival variety, quality of product, space needs, and application deadlines.
Acceptance/denial letters will be mailed out by the Festival Committee starting in May. Accepted vendors will receive booth assignment information and Festival day instruction sheet with their acceptance letter. Payment is due no later than July 23rd to ensure acceptance. If you have any questions or concerns about your space, please contact us as soon as possible.
To help in reserving your space, when filling out the application, please give thorough information concerning your exhibit (detailed descriptions, photos, or website link are required) and please fill out the entire application legibly. The Vendor Agreement must be signed and returned along with the application. Applications without photos or website link, or signed vendor agreement will not be considered.
All Vendors will be required to stay until 6pm the day of the festival. The Festival Committee will make note of vendors who do not stay until this specified time. Vendors who do not stay until 6pm will be given low priority for acceptance the following year.
If your application fails to note that electricity is needed, the Festival Committee will not be responsible if you are placed where electricity is unavailable. If your exhibit requires water, you must state this on the application. Water Stations are available, but there are NO Water Hookups, so please come prepared.
Spaces are limited, so submit your application as soon as possible. The Town of Valdese looks forward to showcasing your business and crafts to approximately 15,000 attendees! Visit Valdese online at waldensianfestival.com for the full entertainment lineup, attractions, tours, art competition, historic outdoor drama "From This Day Forward", traditional Waldensian meal & church service, regional bocce tournament and everything you need to know about the Festival!
We look forward to celebrating with you!
Morrissa Angi
Waldensian Festival Coordinator | Town of Valdese Community Affairs & Tourism Director
Also Check Out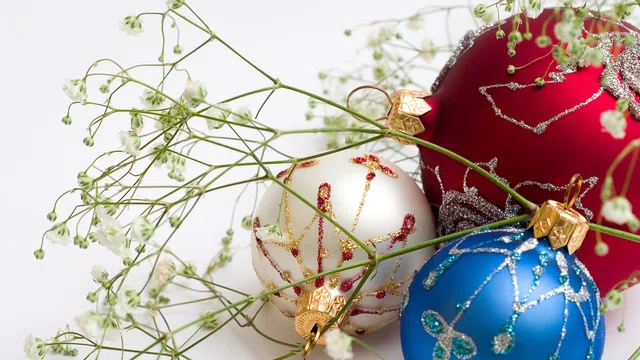 Enjoy an indoor event with over 60 handmade craft vendors offering unique items!