In honor of Valdese celebrating 125 years (in 2018) since their founding in 1893, the Valdese Public Arts Commission and the Town of Valdese have come together to create a commemorative art piece that is located across from Valdese Town Hall on Massel Avenue. The art installation depicts the arrival of the original Waldensian settlers who came to Valdese on May 29th, 1893 as they departed the "No. 11" train at the Valdese Depot. The installation was created by the artists of Oak Hill Iron & Wood of Morganton and was designed by local artist Greg Mastin. The project features a full scale train and silhouettes of original settlers made out of iron. Standing fifteen feet tall and extending parallel to Massel Avenue for over thirty feet, the installation will honor those who founded Valdese. The original settlers are listed on a bronze plaque at the base of the sculpture. The art installation also features a Train Depot Gazebo & Boardwalk that is perfect for relaxing during a pretty day.
Also Check Out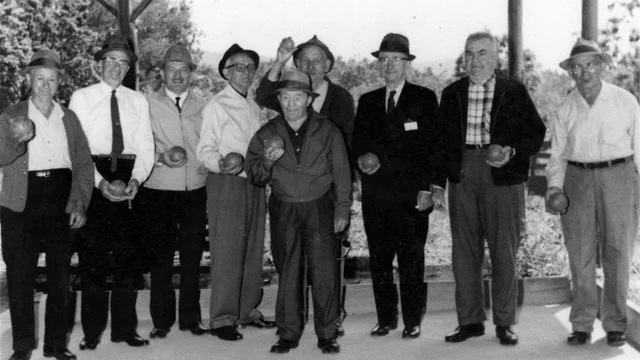 History of Bocce- Throwing balls toward a fixed target is the oldest game known to mankind, dating centuries old. The f…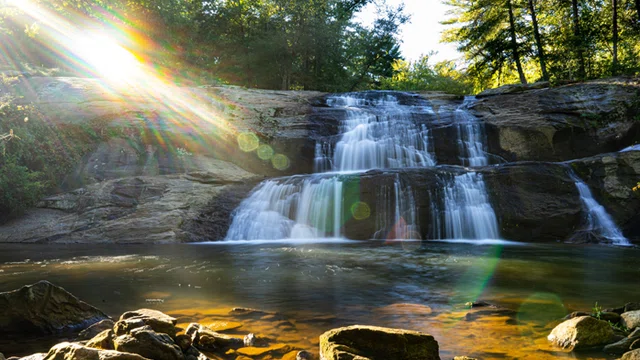 Elegant waterfall, just minutes from Downtown Valdese. Easily walk to one of the overlooks or dip your toes in the McGalliard Creek. Perfect place to rewind with family, friends and pets!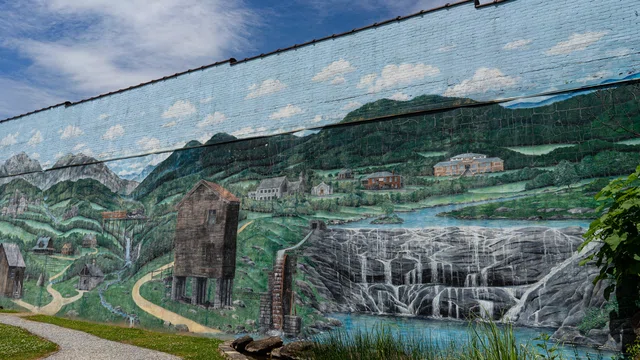 Artist Clive Haynes' thirty by ninety foot mural, painted on the side of a building depicts images of the Italian village where the Waldensians lived until they moved to North Carolina.