Le Phare des Alpes (LPDA)
The families of the early settlers of Valdese faced all of the problems faced today by growing families. However, there were some major differences in the approach to solving these problems. The settlers in Valdese in the early 1900's did not have hospitalization insurance, burial insurance, nor any of the other social welfare practices to which we are accustomed today. In order to have a system for helping their friends and neighbors in the time of need, a group of men met on May 8, 1909 to discuss the formation of an organization to meet some of these needs. Thus was born Le Phare des Alpes. The name, Le Phares des Alpes, means the beacon or the lighthouse of the Alpes. It was probably intended to be interpreted figuratively as the place to come for help. The name is symbolized on the Society's lapel pin which shows a lighthouse above green mountain peaks. During the early days of the organization, it met a major need of the struggling colony by providing an insurance program of sorts. The benefits were not great by today's standards, but were adequate for the times. The organization has continued for 103 years and is in a stronger position than it has ever been.  In 2005 the insurance benefits were terminated, but the organization continues as an going entity. During 1984 it was incorporated as a non-profit corporation. In 1928, the building was purchased from the Valdese Young Men's Club and became the permanent home of the Society.  Over the years many improvements have been made including a kitchen area, renovated Bocce Courts, bread making oven, and modern heating/air unit. The Society sponsors annual events along with the regular meetings. The facility may be reserved by members for special occasions. The LPDA is the annual host of the Regional Bocce Tournament held in conjunction with the annual Historic Valdese Waldensian Festival.
Also Check Out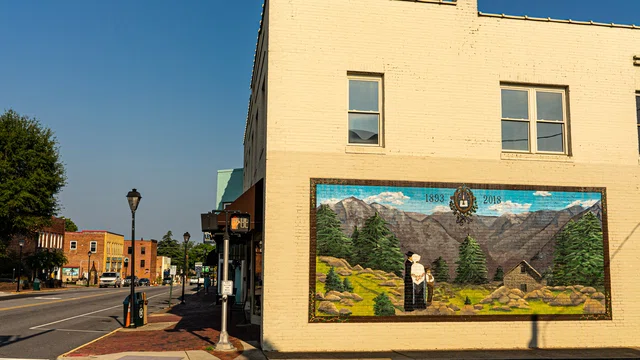 This mural created by Tom and Casey Kilgore of CK Paints, depicts a Waldensian Family and their home in the Cottian Alps, which is where the Original Settlers of Valdese traveled from to make Valdese their home.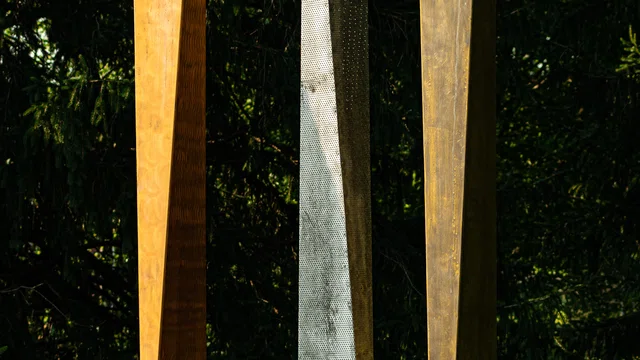 The Three Graces were put in place by the Public Arts Commission. The bronze, aluminum, and copper structure represents beauty, mirth, and good cheer. The three sculptures exhibit the same geometry of form but have different size, materials, and texture that responds to each change of light and atmosphere.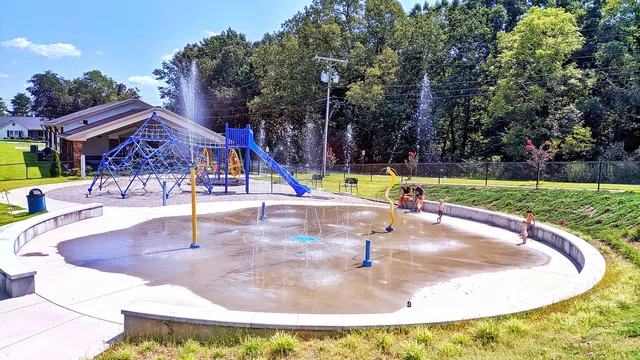 Splash through the summer heat at the Valdese Family Splash Park located adjacent to the Valdese Recreation Center. Amenities include splash pad, playground, picnic shelter, and multipurpose building. The picnic shelter & multipurpose building may be rented for public use.